Home Gardeners Grow Tiny Trees for Wild Spaces
Jim Wright, a former environmental engineer and biologist, understands the struggle to preserve habitat for salmon and other struggling species in the Seattle area. Realizing how work-intensive it is for habitat restoration organizations to identify and restore small plots of damaged salmon habitat, inspiration struck in his Greenwood garden. (You may have enjoyed his annual spring plant swaps over the years.) He thought: what if we can grow and donate ready-to-grow young trees to habitat restoration sites?
Wright started "Grow It Forward" in 2020 at the start of the pandemic, funding the supplies and plants himself – with 23 volunteer home gardeners around Seattle – each growing a mini-forest of 100 saplings to donate to restoration projects. Wright calls these "Micro-Nurseries" and hopes to expand the project by 50 growers this year. 300 of the first 2300 seedlings were especially robust Douglas Firs, and were donated last fall to the Skagit Fisheries Enhancement Group site at Sedro Wooley's Riverfront Park.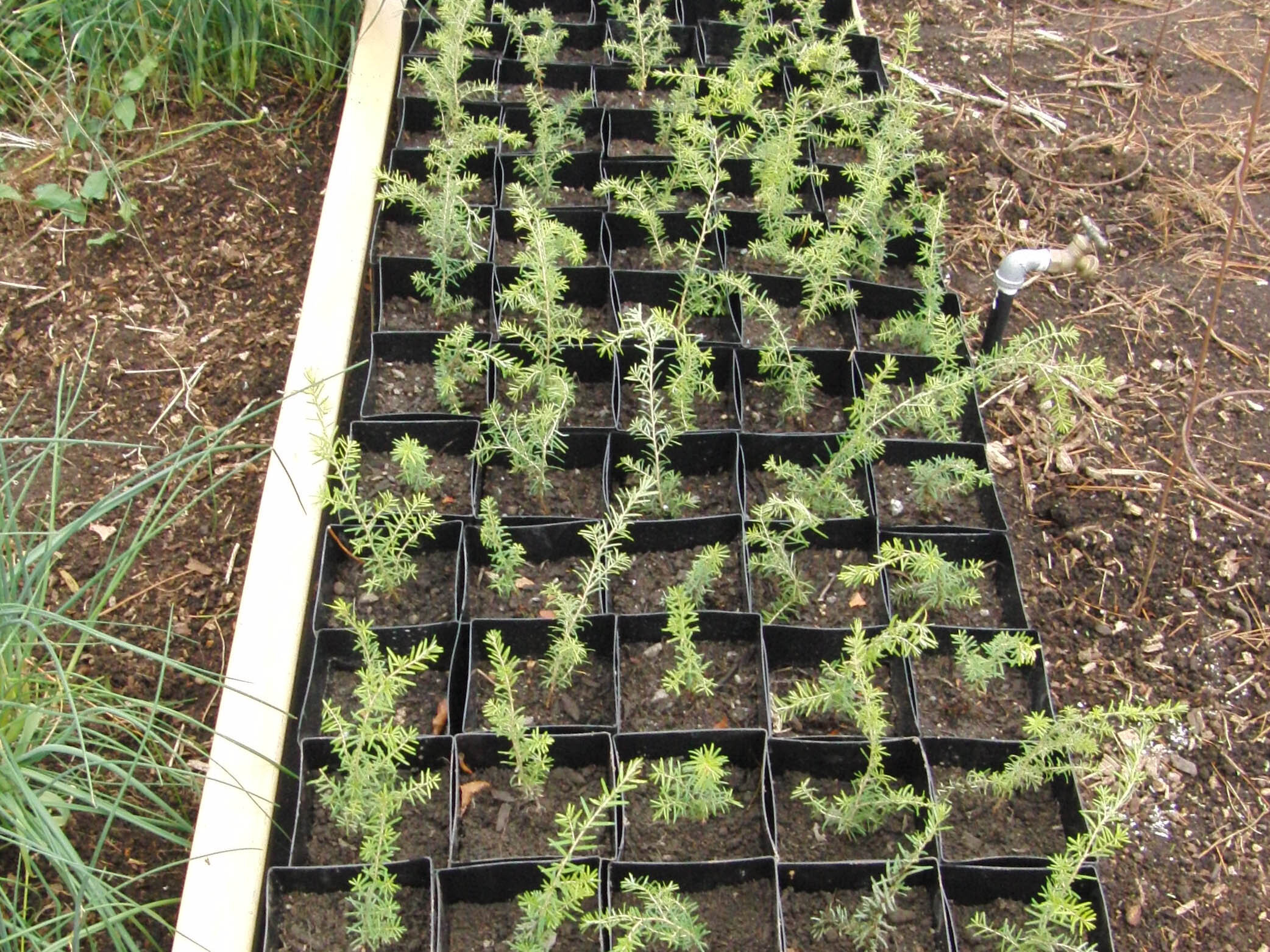 Grow It Forward aims to assist the restoration process while saving habitat restoration organizations time and money, by producing some of the expensive tree seedlings they must buy for their sites. This lets the organizations focus on identifying and accessing habitat locations and removing invasive plant species to prepare the site for restoration. Wright hopes to obtain grant funding to expand and offer seedlings to more organizations.
Wright says volunteers need basic gardening skills and about 16 square feet of garden space – that's a 4 x 4 plot or raised bed. Initial planting takes about five hours followed by consistent watering over the next one to two years. He says seedlings like the occasional bedtime story, too.
Ready to become a mini-forest ranger for a year or two? Applications are open now for this year's growers to start planting on April 4; the cost covering plants, soil, and pots is $95. Get started at the crowdfunding page or ask any questions via the contact page on the Grow It Forward website.
join the discussion